When shots are fired, ResponderLink instantly rallies the reinforcements.
Experience continuous incident data sent directly to 911 for a faster and more effective response with our enhanced SDS Indoor Gunshot Detection System. Now, with an innovative embedded software integration with Noonlight, SDS' ResponderLink offers a cutting-edge 911 communications platform.

Real-Time Active Shooter Intelligence for 911 and First Responders
Enable precise tactical response with pinpoint gunfire location down to the exact area or room
Access data dashboard for immersive situational awareness
Updated information as threats evolve, powering dynamic, informed response
Communicate in real-time key stakeholders for advanced preparation to respond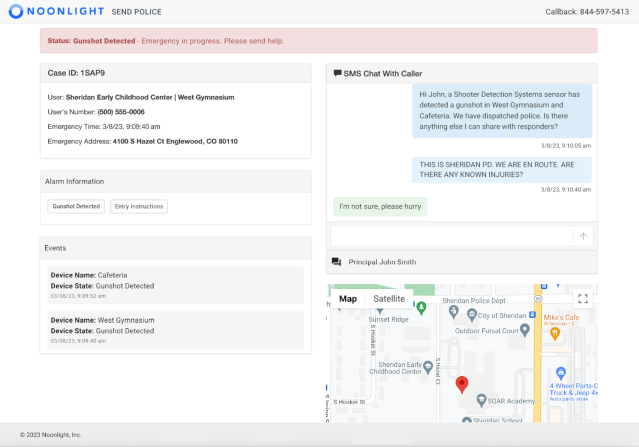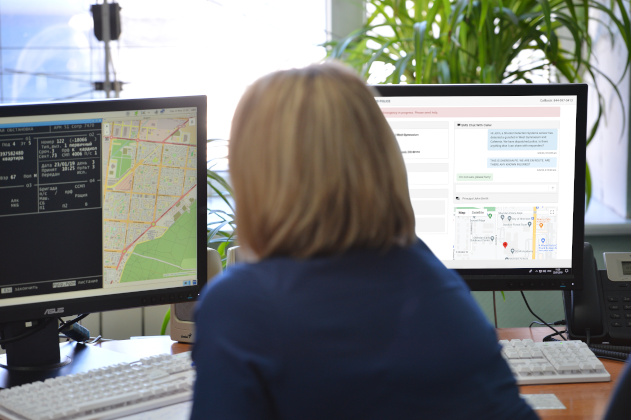 Unparalleled situational awareness
With eyes and ears on the ground, ResponderLink gives 911 and first responders superior situational awareness as they mobilize emergency response. Real-time data empowers faster, better informed action to save lives.
All-in-one system delivers end-to-end protection
ResponderLink completes the circle for SDS customers. With industry-leading gunshot detection, immediate 911 notification, and direct dispatcher access to live incident data, SDS provides an integrated emergency response system.
Enable faster response time
Every second counts when shots are fired. ResponderLink accelerates emergency response by directly linking SDS gunshot sensors with 911 call takers and first responders.
How does ResponderLink compare?

Your complete package for active shooter detection and response
Our comprehensive package enables quick detection, precise location tracking, and instant communication of gunshot incidents to law enforcement, facilitating faster response times and saving lives in these fast-moving scenarios. Developed by SDS and Noonlight, this embedded feature within every SDS software package enhances PSAPs and first responders' ability to handle gunshot incidents effectively. ResponderLink offers a simple-to-configure interface, connection testing capability, and overall ease of use through SDS' ResponderLink service.
Award-Winning Service You Can Trust