ResponderLink
Faster Emergency Response Starts with Better Information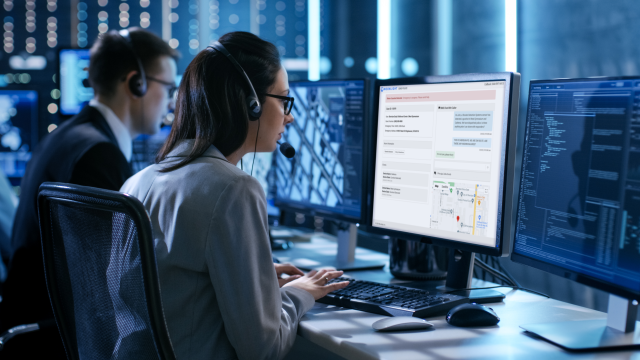 When shots are fired, ResponderLink provides event information to 911 operators during a crisis.
ResponderLink completes the circle from detection to 911 notification to first responder awareness, giving law enforcement the enhanced situational intelligence they urgently need to save lives.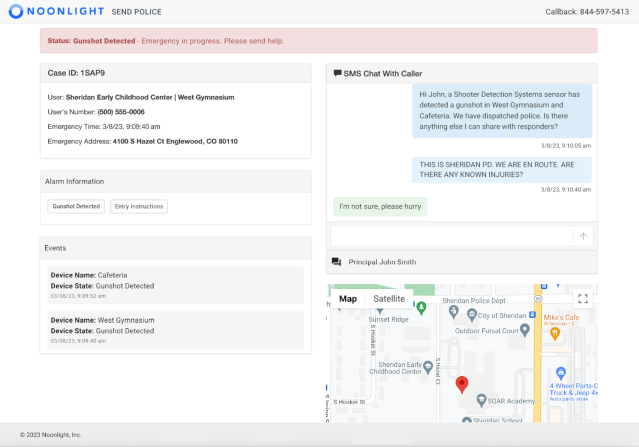 Your dedicated communications team during a gun violence event
Significantly reduce the reporting of incorrect information by automatically pinpointing gunfire location down to the exact area or room
Which 911 call center or PSAP best services your area? ResponderLink leverages Noonlight's platform to remove the potential for incorrect call assignment
911 operators access Noonlight's Send Police web service for immersive situational awareness and immediate updates from SDS sensors
Updated information provided via text, voice and email communications
Both your organization and 911 operators receive information at the same time, reducing confusion and improving communications during a period of immense stress
How does ResponderLink compare?

Your complete package for active shooter detection and response
Developed by SDS and Noonlight, this feature is embedded within every SDS software package. ResponderLink offers a simple-to-configure interface, continuous connection verification, system testing capabilities and overall ease of use. SDS customers can easily choose to enable or disable the service based on their security requirements. For those customers who prefer to work with third-party notification platforms, SDS continues to support our valuable partners and invites you to view our certified integration partner's page for more information.
Award-winning service you can trust