Shooter Detection Systems Presents at ISC East 2021
SDS will return to the Javits Center to meet with security end users November 17-18, 2021
How do you make the world's leading gunshot detection sensor even better? Why, you cut the cord of course! Shooter Detection Systems (SDS), an Alarm.com (NASDAQ: ALRM) company, will return to the International Security Conference and Exposition (ISC East) at the Javits Center in New York City this November 17-18, 2021. SDS will highlight advancements in their Guardian Indoor Active Shooter Detection System, including Guardian Wireless, the Patent Pending, wireless/battery-powered gunshot detection sensor and the latest innovation to join the Guardian Indoor Active Shooter Detection line of products.
The Industry's Lowest False Alert Rate; Now with Lower Installation Costs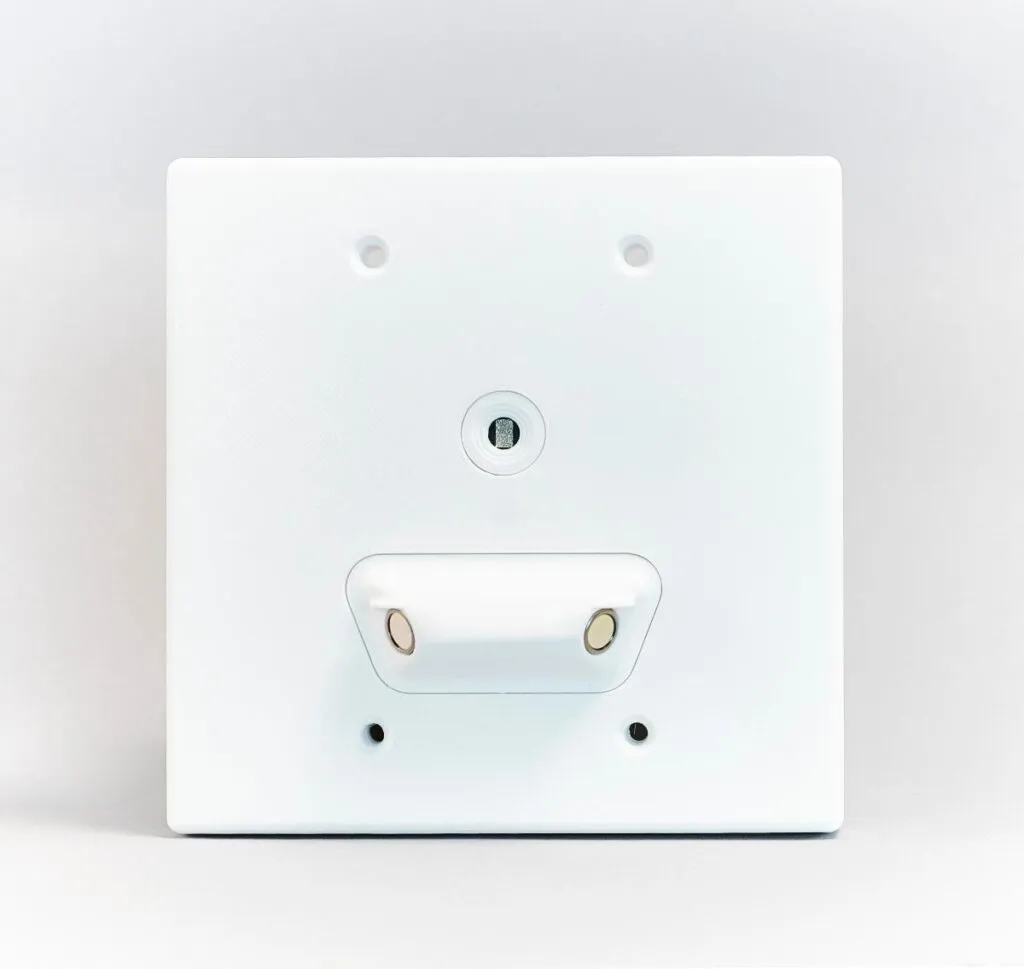 In addition to new enterprise-level software enhancements made to SDS's Guardian Situational Awareness software platform, Guardian's team will be on hand at Booth #741 to introduce the company's newest smart sensor for active shooter detection, tracking and notification. This latest enhancement offers customers the flexibility to choose either a completely wireless or mixed wireless and PoE sensor installation for maximum flexibility in coverage. Guardian Wireless sensors mirror the proven acoustic and infrared gunshot detection features of the company's flagship Guardian Indoor Active Shooter Detection Power over Ethernet (PoE) sensors, with the addition of a primary lithium battery pack. Guardian Wireless utilizes a secure long-range wireless technology that maintains a regular system "heartbeat", ensuring optimum system uptime as the sensors scan the environment for gunshots while filtering out false alerts.
SDS's Guardian Software Platform: Advances in Secure Data Transmission and Availability
Over the past year SDS Engineers have also introduced new developments to the backend software of the Guardian System that meet the growing demands of the enterprise market. The added features include Internet Protocol version 6 (IPv6), Transport Layer Security (TLS), High Availability (HA) and Extensible Authentication Protocol over LAN (EAPoL). In combination with the proven performance of the Guardian PoE sensors, which have over 165 million hours of use in real-world installation environments, these features complete the full system approach that enterprise, government, and other discerning customers are looking for when they are evaluating gunshot detection for their organizations.
"SDS's mission has always been to provide our customers with gunshot sensors that are both highly accurate and capable of being deployed in buildings both old and new. Our wireless sensors are a concrete example of this commitment by SDS to be the best product on the market."
Rich Onofrio
Managing Director, SDS
Are you a security or facilities professional attending ISC East this year? Would you like to learn more about SDS's commitment to affordable solutions for K-12 customers? Learn how our shot detections can trigger actions in the security systems you've already invested in, such as VMS, Access Control, Mass Notification and other alarms and alerting systems. When you stop by, ask us which customers are using the system, including some key landmarks right here in New York City! To schedule a dedicated appointment with a gunshot detection specialist at the show please contact [email protected].