Active Shooter Intelligence™
Saves Lives
Shooter Detection Systems (SDS) delivers a unique and comprehensive solution to help K-12 schools be better prepared in the event that an active shooter situation unfolds in their schools. A comprehensive solution, SDS' Active Shooter Intelligence combines the experienced K-12 gunshot detection consultation and planning support with the best in gunshot detection technology and K-12 emergency response coordination to bring active shooter events to an end as quickly as possible.

---
--- ---
The #1 Choice in Gunshot Detection
Shooter Detection Systems is the recognized global
leader in gunshot detection technology. SDS' Active Shooter Intelligence takes gunshot detection to a new level by
providing more information, faster and with greater accuracy
than before.
---
Title Placeholder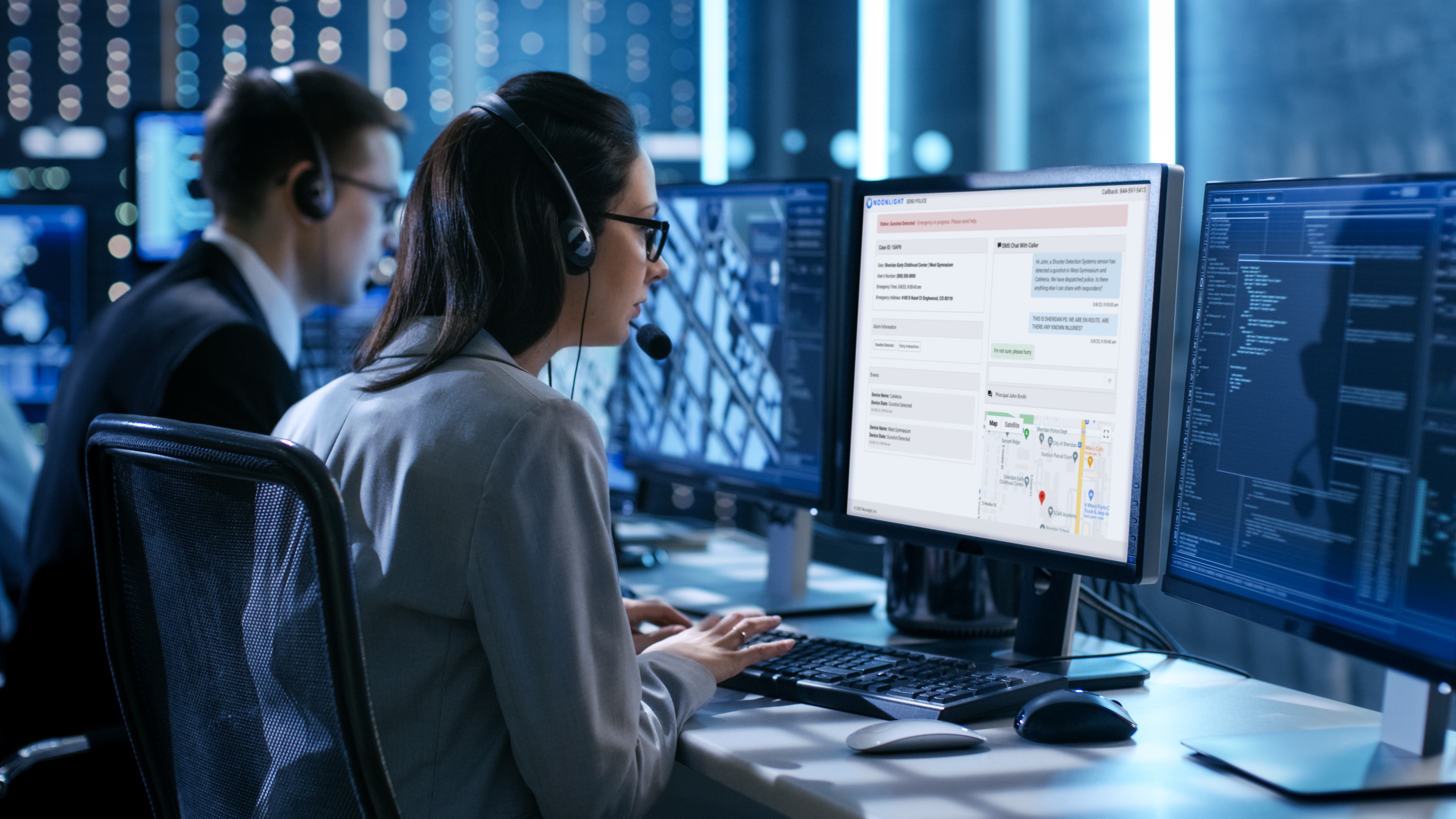 Title Placeholder
text
Superior Accuracy – SDS delivers the most accurate gunshot detection sensor technology available: 2-factor acoustic and infrared sensing, >99% accurate detection rate, less than 1 false alert per 5 million hours, and proven performance with 300+ million hours of operation to date.
Automated Detection – SDS sensor technology detects gunshots in real-time to provide detailed information to first responders without delay, saving time and potentially saving lives.
911 Emergency Response Solution – Enhanced situational awareness with live communications between SDS gunshot detection experts and 911 dispatchers to provide: Real-time updates on shot locations within the school, Detailed maps of the K-12 school and campus, and Real-time communications.
Expert Consultation – Our team of experienced K-12 gunshot detection experts will walk you through the selection and installation process from day one and be available for consultation whenever needed.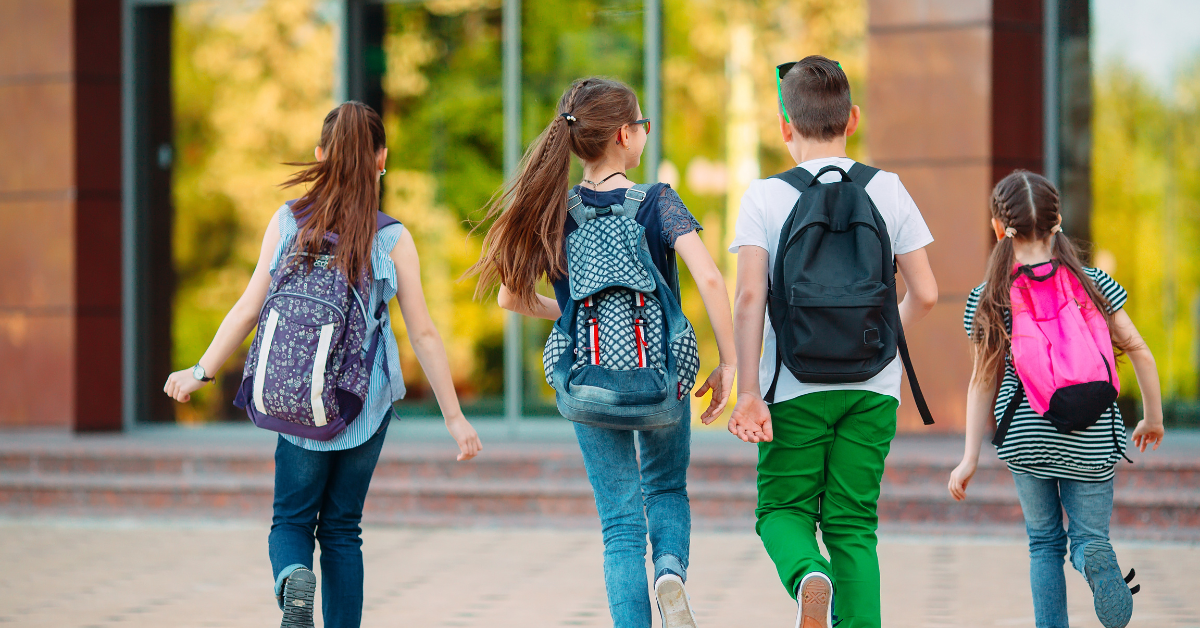 Title Placeholder
text
Integrations with K-12 Security Systems – While the SDS system can operate without integration, SDS gunshot solutions are purpose-built for integration with the security and emergency response systems you've already invested in to ensure the best possible security and life-safety solution possible.
Scalable for Future Expansion – SDS gunshot detection solutions are designed for seamless scalability to accommodate growth at your K-12 school. So, when the time comes to add more coverage areas such as a learning center, gymnasium, or auditorium, simply add more sensors without the need to rip and replace your existing system. SDS futureproofs your investment with Active Shooter Intelligence.
Privacy – SDS gunshot detection solutions with Active Shooter Intelligence ensure the privacy of faculty and students with audio sensors that only register high decibel, impulsive sounds, and not conversations between students and/or faculty. SDS sensors also have a small footprint and can be mounted on walls or ceilings, making them unobtrusive so young students are not constantly reminded of their presence or purpose.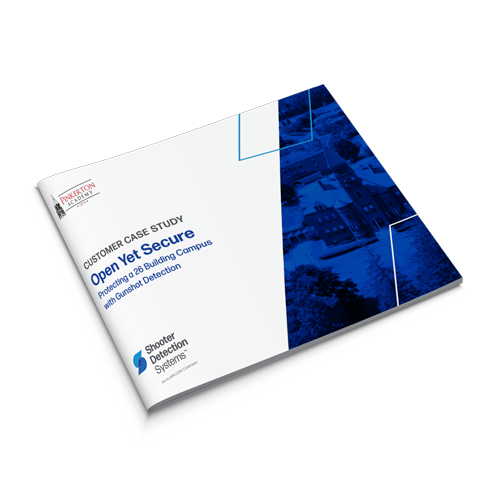 Case Study: A Lesson in Emergency Communications
Sheridan School District #2, located close to the metro-Denver area of Englewood, Colorado, was experiencing an increase in violent crime on its campus. Read this informative case study to learn how the Sheridan School District integrated video, mass notification, access control, and SDS Active Shooter Intelligence, creating a layered solution better protect their students and faculty.
"If someone fires a weapon within range of a sensor, a relay triggers the access control system to immediately lock down the school. At the same time, the relay triggers the AXIS Audio Manager software to send lockdown messages to all the speakers in the system, automatically overriding any other audio that might be playing at the time. The internal speakers broadcast lockdown procedures to everyone in the building while external speakers tell people not to approach the building because there's an emergency in progress."

Bill Roberts
Johnson Controls

---
Case Study: Improving Response Time To School Shooting Incidents
Learn how the Phoenix Academy in High Point, North Carolina implemented a comprehensive school safety and security solution including video, emergency response, and lockdown with SDS Active Shooter Intelligence.
"We recognized opportunities to build upon our existing lockdown and evacuation processes with more capable and responsive technology. We're honored to bring this landmark installation to life."
Kim Norcross
Founder & Superintendent Phoenix Academy Charter Schoo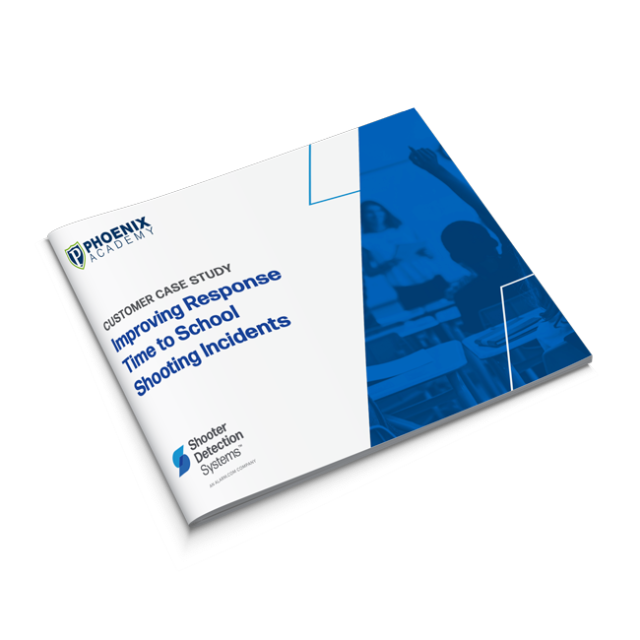 Read our other K-12 case studies:
---
A Comprehensive Approach to Gun Violence in Schools

Bringing State and Local Resources Together to Combat Gun Violence
Open Yet Secure

Protecting a 26-Building Campus with Gunshot Detection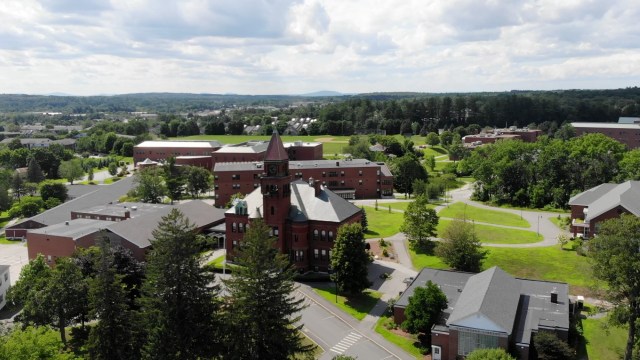 Grant Assistance for K-12 Title 1 Schools

Shooter Detection Systems is proud to offer pro bono grant consulting to eligible institutions. Through this service, Shooter Detection System's grants consultancy partner will work with your organization at no cost across the following key activities:

Organization assessment and pre-grants guidance
Recommendation on grants eligibility and competitiveness, including suggested initial grant suggestion
Customized grants roadmap, including suggested timeline and activities
Assistance in the drafting and refinement of grant content, including project design, budgets, and narrative
Initial assistance in post-grant administration