SDS Demonstrates Gunshot Detection at ISC West 2022
SDS returns to the industry's biggest show with innovations in security integrations and live fire product demonstrations
Shooter Detection Systems (SDS), an Alarm.com (NASDAQ: ALRM) company, will return to the International Security Conference and Exposition (ISC West) at the Venetian Convention and Expo Center in Las Vegas March 23-25, 2022. SDS will feature live gunshot detection demonstrations at the show and will introduce attendees to new innovations in security integrations, software enhancements for enterprise-level deployments, and wireless/battery-powered gunshot detection solutions.
Enhancing Situational Awareness with Security Integrations
SDS has over 50 available security integrations with some of the biggest names in security, another reason why SDS is the top gunshot detection provider of choice for Fortune 500 enterprises, major city airports, top retailers, schools, and universities across the nation. The Guardian Indoor Active Shooter Detection System is a system of dual-mode acoustic and infrared sensors that detect and report on gunshot activity happening inside a building in real-time. As a standalone system Guardian automatically sends gunshot event and location information by SMS text, email, and floor plan mapping software to provide first responders and building occupants with critical information when every second counts. This situational awareness is expanded even further through SDS' third-party security integrations. Visit the SDS booth at the show to learn more about how SDS expands situational awareness by putting "eyes on" a shooting incident in progress, sending mass notification alerts, triggering audible and visual alerts, and more.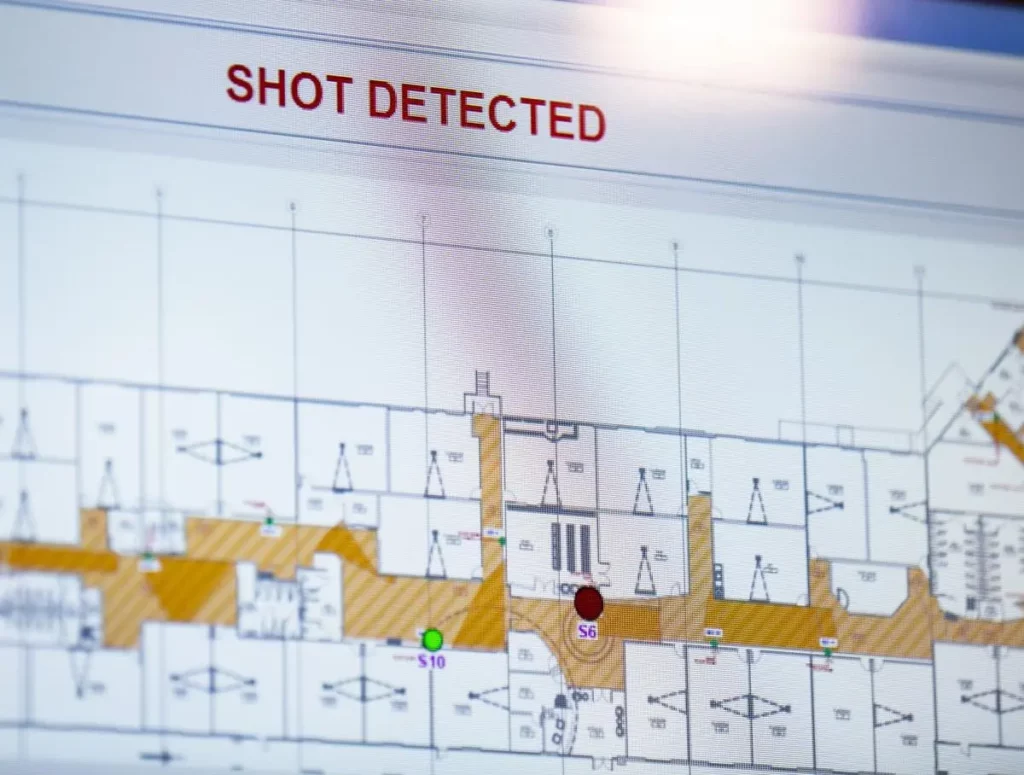 Live, Integrated Gunshot Detection Demonstrations
Visitors at the booth will be able to witness Live Fire Gunshot Detection Demonstrations of the Guardian product at the SDS Booth during the show. SDS will provide attendees a virtual, live view into a building where the Guardian System is installed and operational. Attendees will get a live look as a mock active shooter moves through the building in real-time, shooting blanks and triggering live shot alerts through the Guardian software and integrated video, mass notification and alarm systems. Demonstrations are open to all ISC West attendees and will be happening on Wednesday, March 23 and Thursday March 24 at 11:00 AM and 2:00 PM local time in Booth #28065.